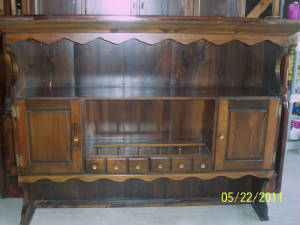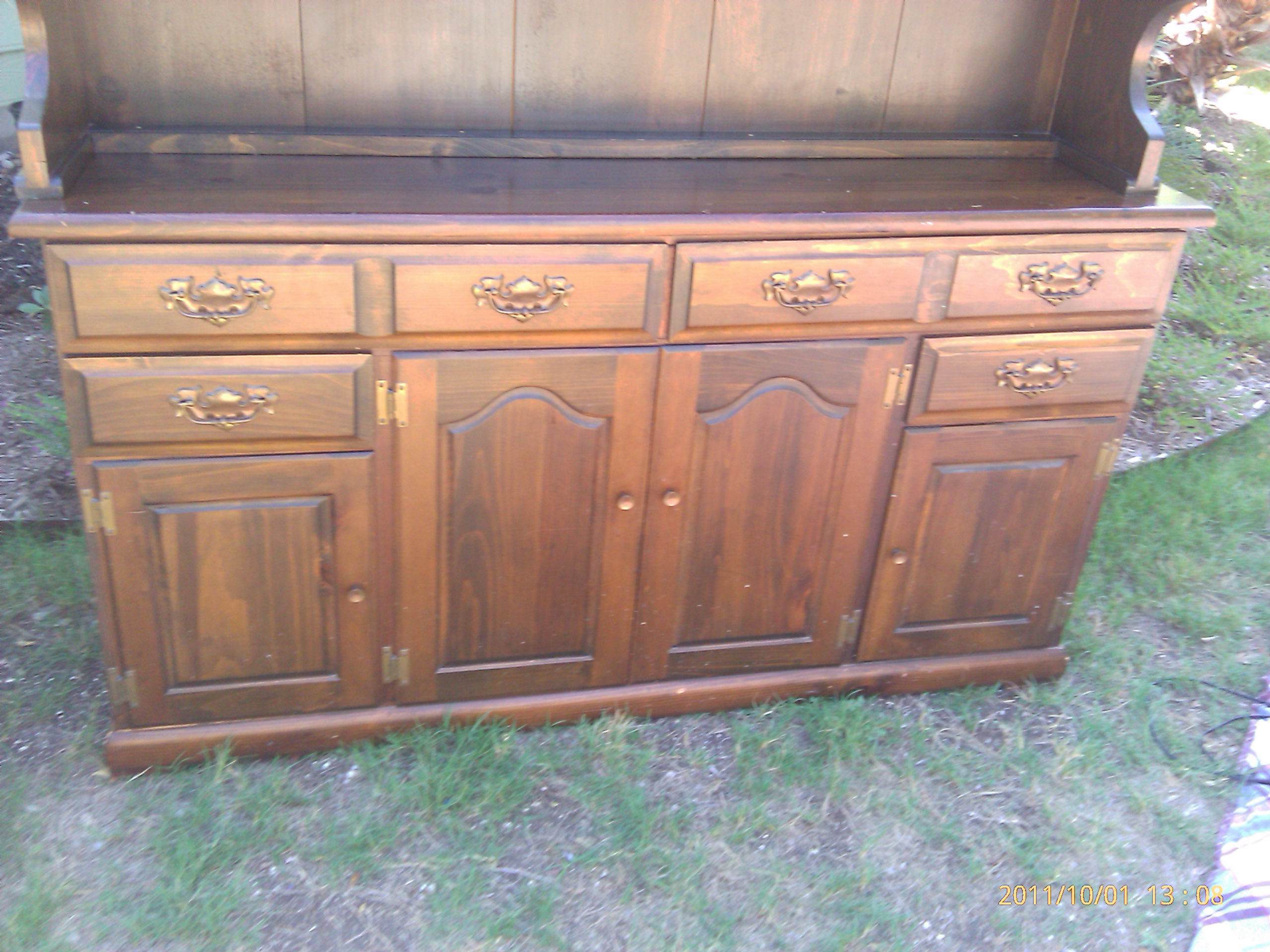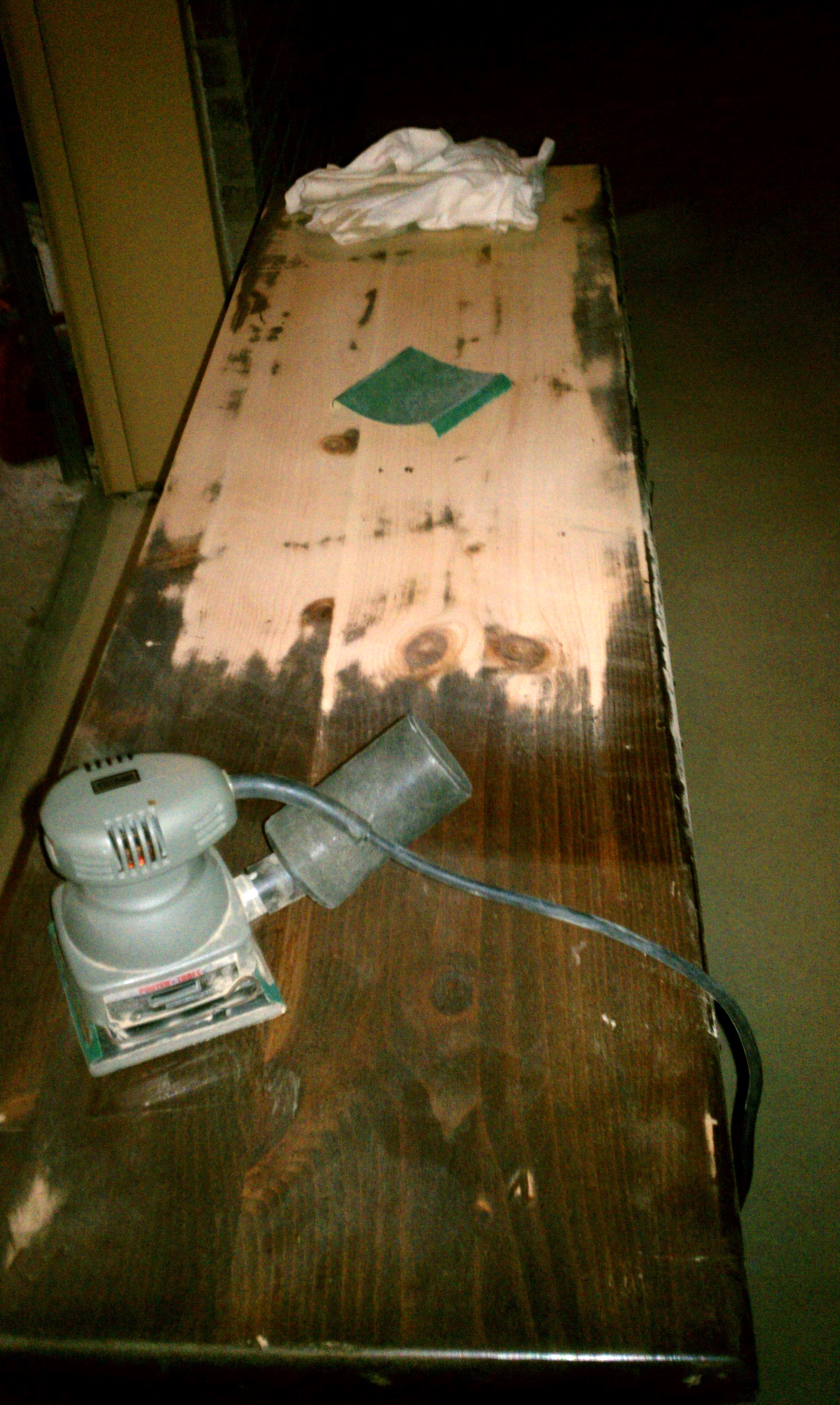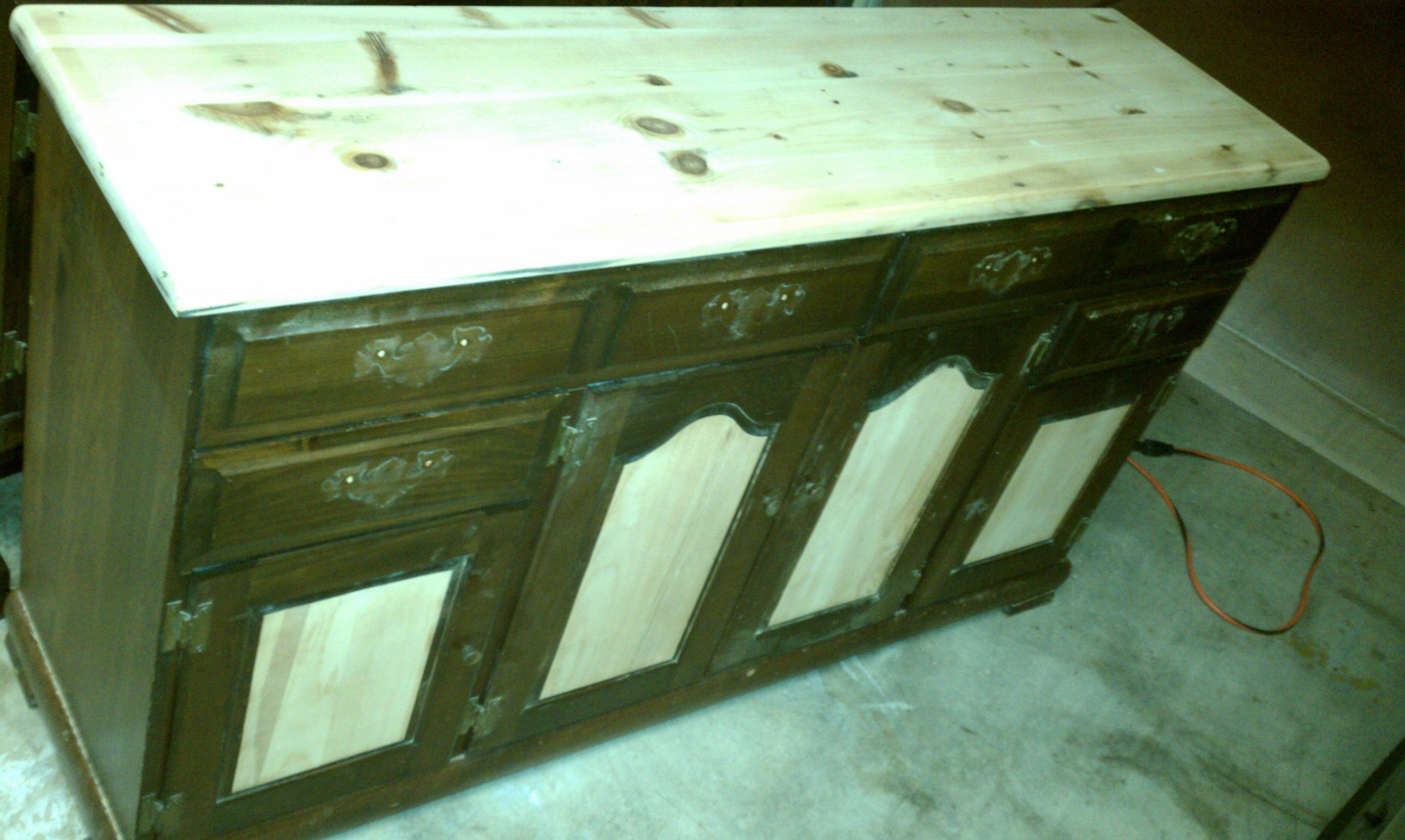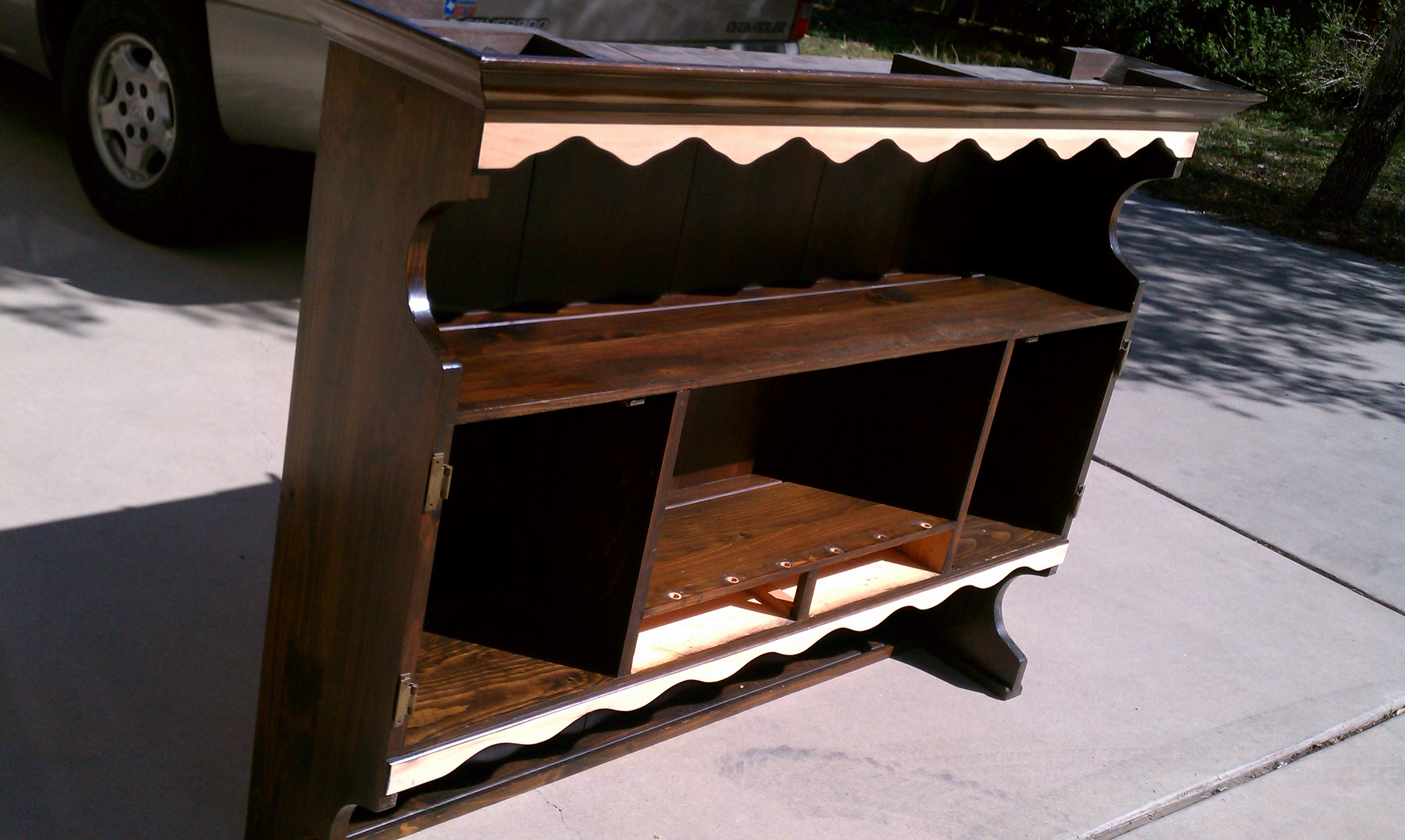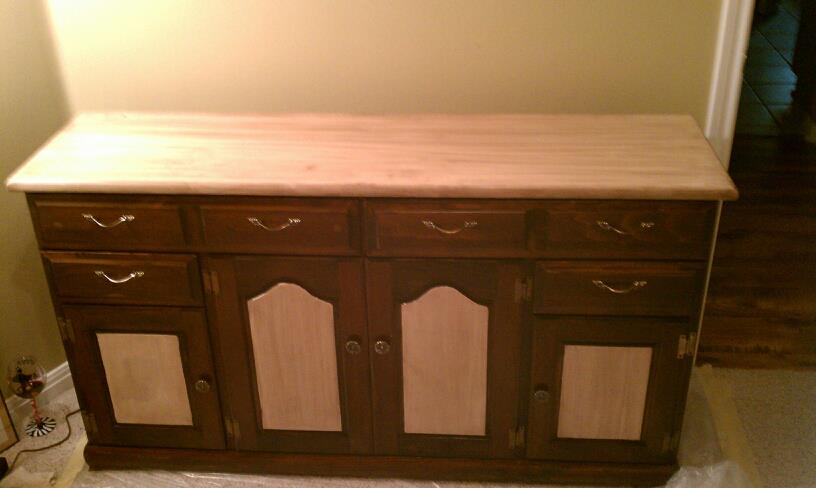 This is the bottom part painted. i used an offwhite paint and then walnut stain over it trying to make an 'antiqued' look. not too bad for my first try. maybe i'll get better? LOL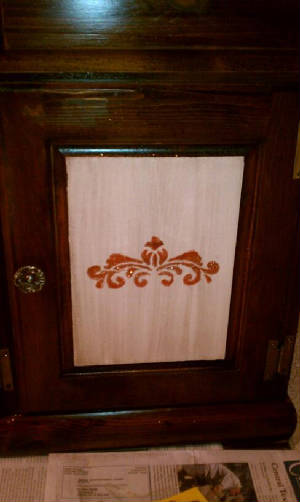 Above is the stencil i plan to use on the smaller doors. Yes, that's glitter !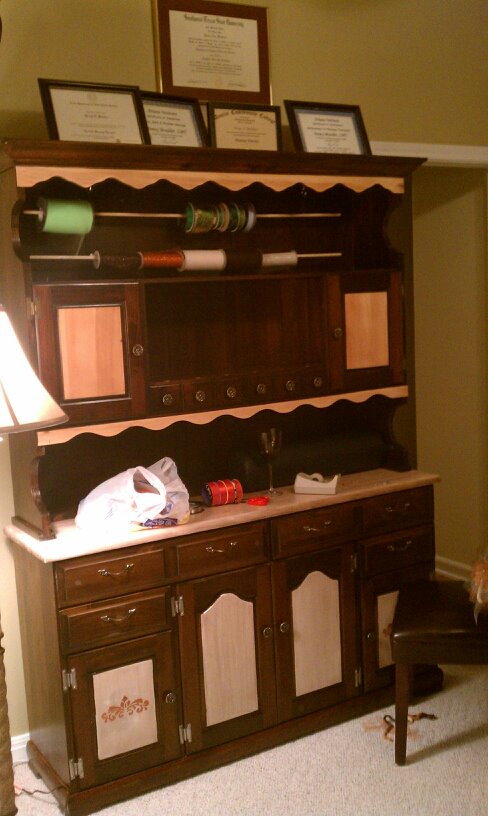 Almost finished product. I still need to paint the white/stain pieces on the top and finish putting on the stencils. i was in hurry to see it all together though so i just had to pre-'finish' it !